PARTNERSHIPS
Climate change is one of the greatest challenges we face. MERI's collaborative work with citizens and public and private institutions is essential to promote and generate actions to mitigate the impacts of climate change.
We understand that in order to achieve changes that will lead us to make concrete progress towards sustainability as a society, we need the participation and collaboration of all sectors.
For this reason, we carry out and promote dialogue and collaborative, multi-sectoral work within the so-called Virtuous Triangle, which includes civil society, the public sector, and the private sector, in the Foundation's areas of action: Science, Environmental Education, and Conservation.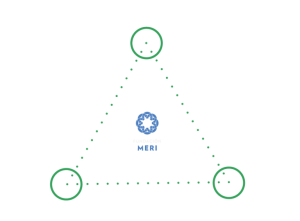 International Institutions